Click on any of the below Outreach projects for more information.
Wayside partners with Magee Women's Center/UPMC Hamot to provide bags of toiletries, new under garments, hard candies and an inspirational message to help women who come to the hospital after being abused or abandoned.
The Tulip Project Wish List Includes:
Comb or hair brush
Tooth brush and tooth paste
Small lotions
Deodorant and body spray
Slipper socks and flip flops
Sports bras (XS-XXL)
Underwear (XXS-XXL)
Gum and hard candies
Donations should be new and in good condition.
Saturday Outreach Projects
Several weekends a year a team of volunteers is sent out to work at a local ministry site.
Please watch the events page and the information table in the lobby for more information on upcoming events.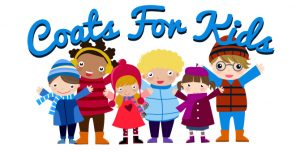 As the weather cools down, Waysiders begin donating new and gently used outerwear for the Coats for Kids project.
These donations are distributed to families in need through the Erie Community.
October through March donations may be brought in and hung on the rack just inside the ramped entrance (outside the Parlor).
For more information on this project, contact Katie in the church office.
Erie City Mission Thanksgiving Bag
Additional Outreach Programs
Some of the additional outreach programs Wayside participates in are:
Second Harvest Mobile Food Bank
Serving at Emmaus Soup Kitchen
Emmaus Soup Kitchen - Soup Sunday
Emmaus Soup Kitchen - Dessert Monday – 5th Monday of the month
Crop Walk
American Assoc. of University Women (AAUW)
ARC of Erie
Computer Users of Erie
Cub Scout Pack 19
Hands All Across Erie Quilters (HAAEQ)
IU 5 Early Intervention Preschool
Lake Erie Area Disability Support (LEADS)
Philanthropic Education Organization (PEO)
Presbyterian Senior Care Network Memory Café
Symphonic Singers
We're Glad You're Here AA Group
Westside Sewing Guild