WELCOME TO WAYSIDE
"I will show love to those who were called unloved and, to those who were called 'not-my-people', I will say 'you are my people' and they will answer, 'you are our God'." (Hosea 2:23)
Wayside Presbyterian Church (PCUSA) is a place where the mind is nourished as well as the spirit, and where we affirm the dignity and worth of every person. As we are all created in the image of God, we believe discrimination is incompatible with Christ's Gospel of unconditional love. While we celebrate our Presbyterian identity, we acknowledge that we are not alone on the path to understanding God. We invite conversations that move us to seek a deeper understanding of life in the Spirit.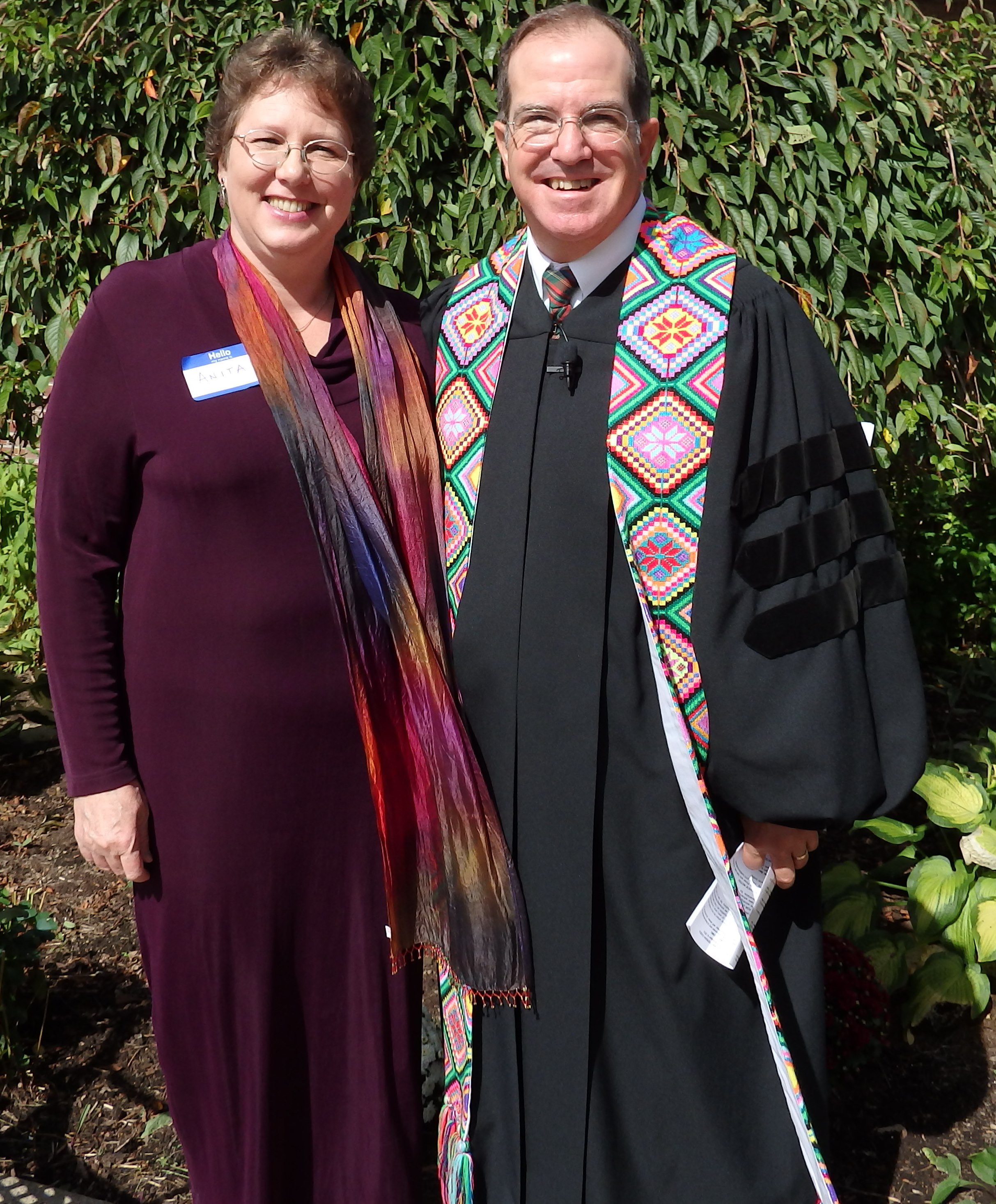 Dear Friends in Christ at Wayside,
Thank you for a warm and wonderful welcome October 1-4. Anita and I felt the kind and open arms of your Christian fellowship surrounding us as we met you and worshiped with you. I celebrate the joy of confirming God's call to ministry together and look forward with joyful hope to all that Christ will do in and through us. Wayside Church is in my thoughts and prayers as I look forward to December 1.
May God's grace and peace be with you!
James Bernhardt

Click here for more information about James.
Keep up with the latest adventures of our Young Adult Volunteer, Emma Haas!
Click here for her most recent blog posts!

STARS AND PROMISES 2015
Wayside is proud to announce that we will be hosting "Stars and Promises", an annual performance by the Peter Mayer Group on Thursday, December 10, 2015 at 7:00 PM.
The "Stars and Promises," concert tour consists of original and traditional Christmas music played by an expanded musical cast that include guest artists such as noted Native Flute player Mark Holland and virtuoso fiddle by Maggie Estes.

This show will benefit Blended Spirits Ranch, a local organization that utilizes Equine Assisted Learning /Equine Assisted Psychotherapy (EAL/EAP) to help at risk youth, families, adults, as well as veterans within Erie County. It's a non-traditional form of therapy that's working wonders. Their mission serves a dual purpose. They rescue abused and neglected horses and get them back in good health mentally and physically. They then introduce the horses to veterans with post-traumatic stress disorder, or at-risk youth and the interactions with the horse provide a therapeutic bond for these individuals.

Tickets for adults are $25 in advance, $30 at the door. Children 12 and under are $15.

For more information about the tour or to become a sponsors, click here.