WELCOME TO WAYSIDE
"I will show love to those who were called unloved and, to those who were called 'not-my-people', I will say 'you are my people' and they will answer, 'you are our God'." (Hosea 2:23)
Wayside Presbyterian Church (PCUSA) is a place where the mind is nourished as well as the spirit, and where we affirm the dignity and worth of every person. As we are all created in the image of God, we believe discrimination is incompatible with Christ's Gospel of unconditional love. While we celebrate our Presbyterian identity, we acknowledge that we are not alone on the path to understanding God. We invite conversations that move us to seek a deeper understanding of life in the Spirit.

WE HOPE YOU WILL JOIN US FOR
OUR FALL CONVOCATION 2015
"Changing the World"
"It's not naive to think you can change the world. It's naive to think you could possibly be in the world and not change it. So which changes will you make?" — David LaMotte
Call the office at 814-833-7653 or email wpc@wayside-erie.org to register.
You may pay at the door.

David LaMotte has presented keynotes and workshops on five continents, appearing along the way - either as a speaker or a musician - with well-known world changers such as Desmond Tutu, Pete Seeger and civil rights hero John Lewis. He has keynoted conferences at the Scottish Parliament building, at a week-long retreat in El Salvador, in Berlin, and at conferences in Thailand, Australia, and Zambia, as well as across the United States.
David currently serves as the Clerk (Chairperson) of the AFSC Nobel Peace Prize Nominating Task Group. He is also a consultant on peace issues at the North Carolina Council of Churches, and the president of a non-profit he founded in 2004 to help support critical thought and literacy through schools and libraries in Guatemala, PEG Partners.
He is author of World Changing 101: Challenging the Myth of Powerlessness, and the children's books: White Flour and S.S. Bathtub.
Schedule
Saturday, October 10
8:00 AM Registration and Continental Breakfast
8:30 AM Welcome and Worship Service
9:00 AM Session 1: "World Changing 101: Challenging the Myth of Powerlessness"
10:30 AM Mid-morning Break/book signing/sale of CD's
11:00 AM Small Group Discussion
12:00 PM Lunch
1:00 PM Session 2: "World Changing 101: Challenging the Myth of Powerlessness"
2:30 PM Conclude for the day
Sunday, October 11
8:30 AM and 11:00 AM Worship Services
David LaMotte preaching on "What is Mine to Do?"
Based on Psalm 90: 12-17 and Matthew 15:1-9
9:45 AM – 10:45 AM Concert in Fellowship Hall
Saturday fee:
Wayside Church Members: $25
Guests: $35
(both include lunch)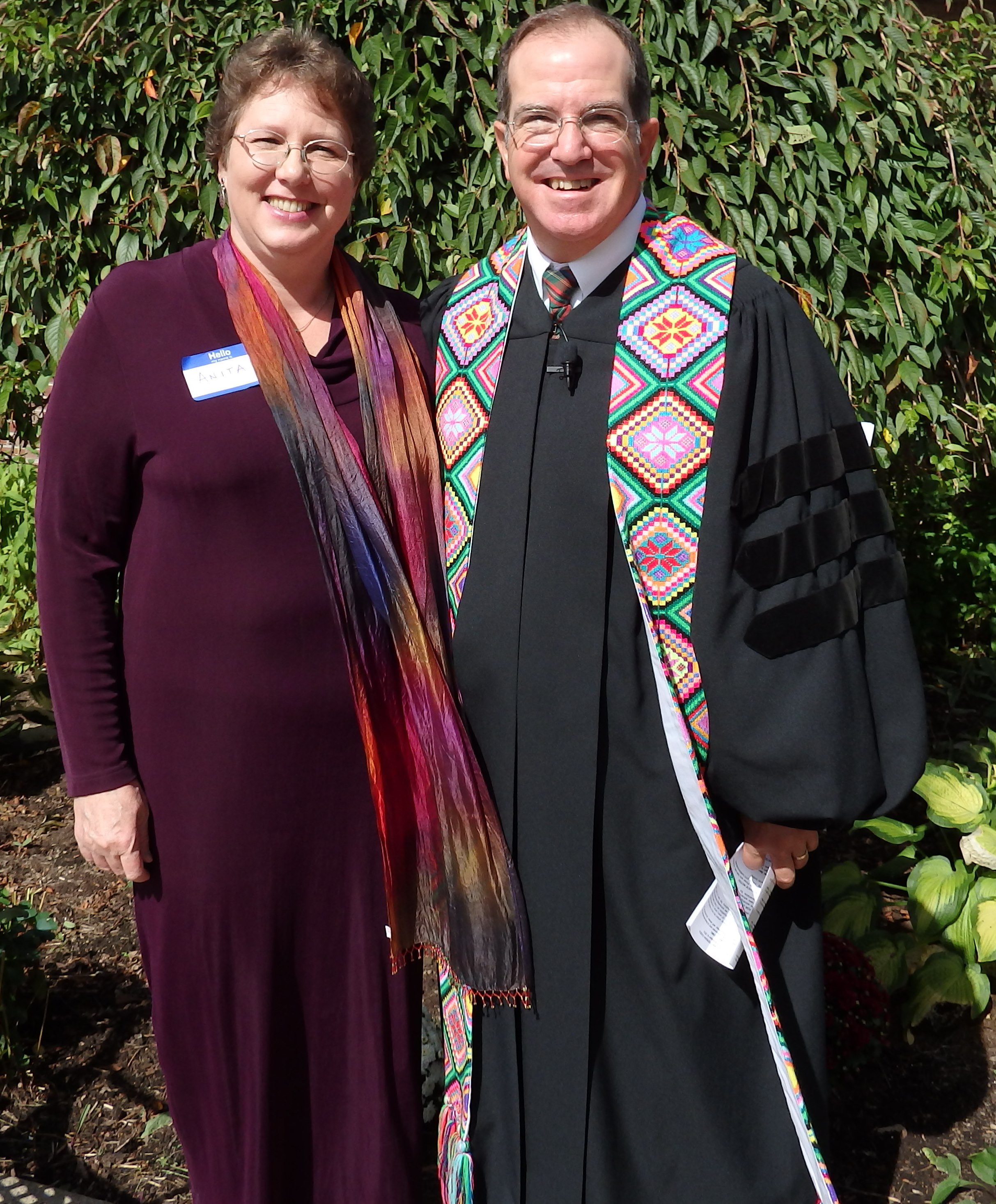 Dear Friends in Christ at Wayside,
Thank you for a warm and wonderful welcome October 1-4. Anita and I felt the kind and open arms of your Christian fellowship surrounding us as we met you and worshiped with you. I celebrate the joy of confirming God's call to ministry together and look forward with joyful hope to all that Christ will do in and through us. Wayside Church is in my thoughts and prayers as I look forward to December 1.
May God's grace and peace be with you!
James Bernhardt